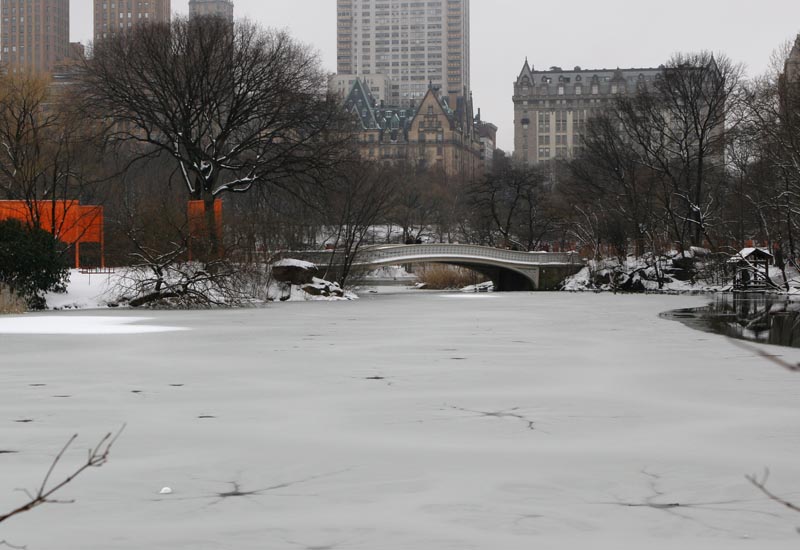 Bow Bridge with Christo's Gates and the Dakota in February of 2005.
Bow Bridge is one of the most handsomely designed cast iron bridges in the world. It spans sixty feet across the Lake, linking the cultivated and flowering landscape of Cherry Hill with the rustic and sprawling woods of the Ramble.
Location
The Bow Bridge links the Cherry Hill with the Ramble.